SAVVY PRESENTS: FUN WITH FLORAL
From rustic-chic to full-glam, flowers have been a staple in weddings across cultures for centuries. With their vibrant, yet subdued beauty, it is not hard to see why they are one of our top picks for wedding décor. Here at Savvy, we believe that flowers are a form of expression, giving each bride the opportunity to showcase her own individual style and personality.
While most brides agree on the fact that flowers are a wedding must, many are unsure as to how floral will tie into their overall wedding look. In this blog installment, we will explore how floral can be used in both classic, and unique ways. From simple to extravagant looks, flowers can be used to compliment almost any style. So, read along with us as we discuss how you can turn an ordinary flower into a show stopping masterpiece.
BRILLIANT, BEAUTIFUL, AND BOLD BOUQUETS
When we think of wedding flowers, one of the first things that comes to mind is the all-important wedding bouquet. Playing a part in all stages of your wedding celebration, (from pictures to reception) your bouquet should be considered your most personal floral accessory. That being said, you will want to make sure your bouquet compliments both you and your dress. When planning, make sure to consider the details on your dress. While bouquets can be considered a showstopper by themselves, it is important that they do not cover up the true stars of the show—you and your dress!
If we can stress anything about bouquets, it is BALANCE! When selecting flowers and garnish, make sure you have a nice mix of standout pieces, as well as those that can shine in the background. Having this mixture will add dimension and fullness to your bouquet without it looking unorganized. In addition, don't be afraid to mix and match florals in terms of both style and color. This will increase your bouquet's interest level and make those wedding pictures really pop!
We have included some of our favorite bouquets below-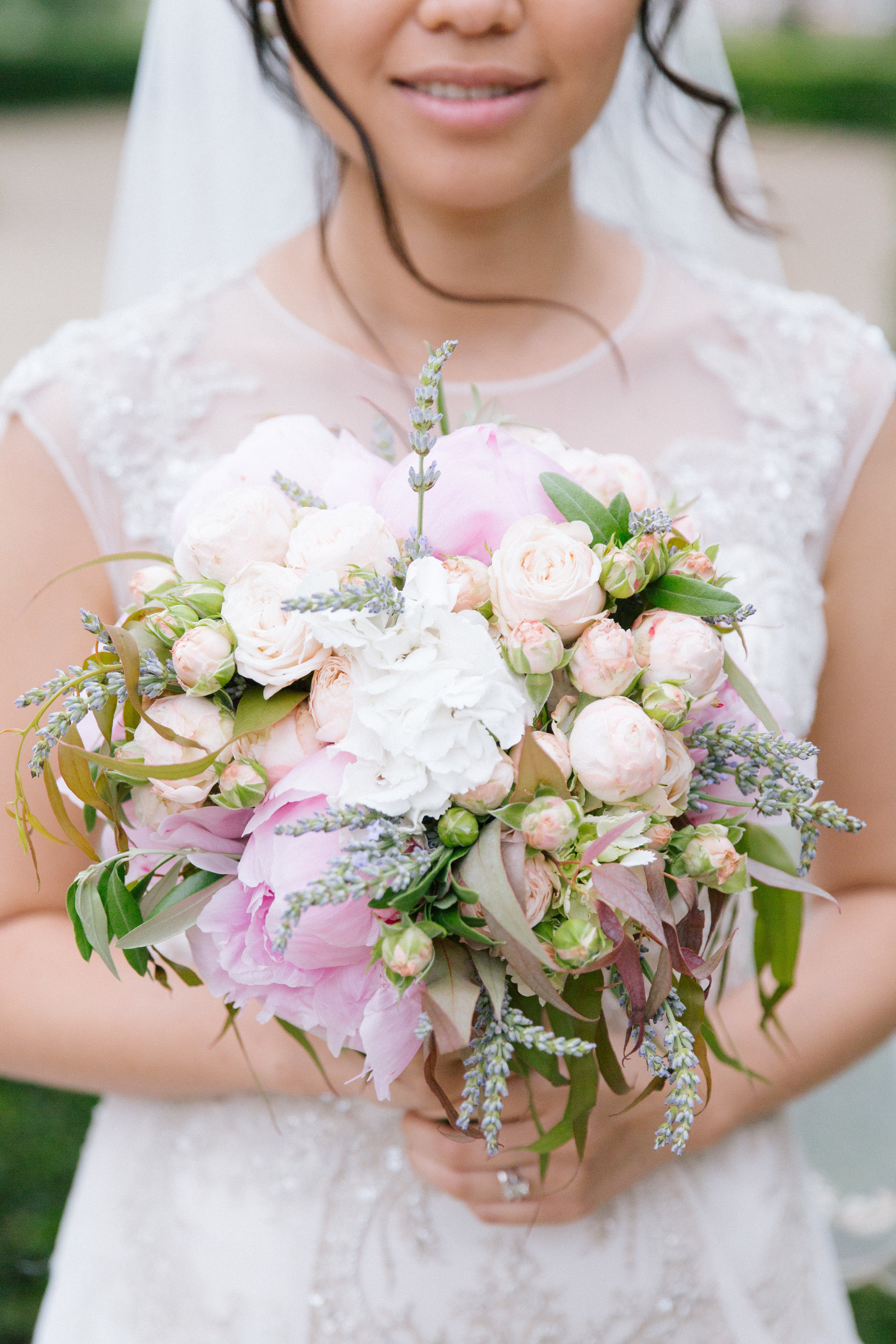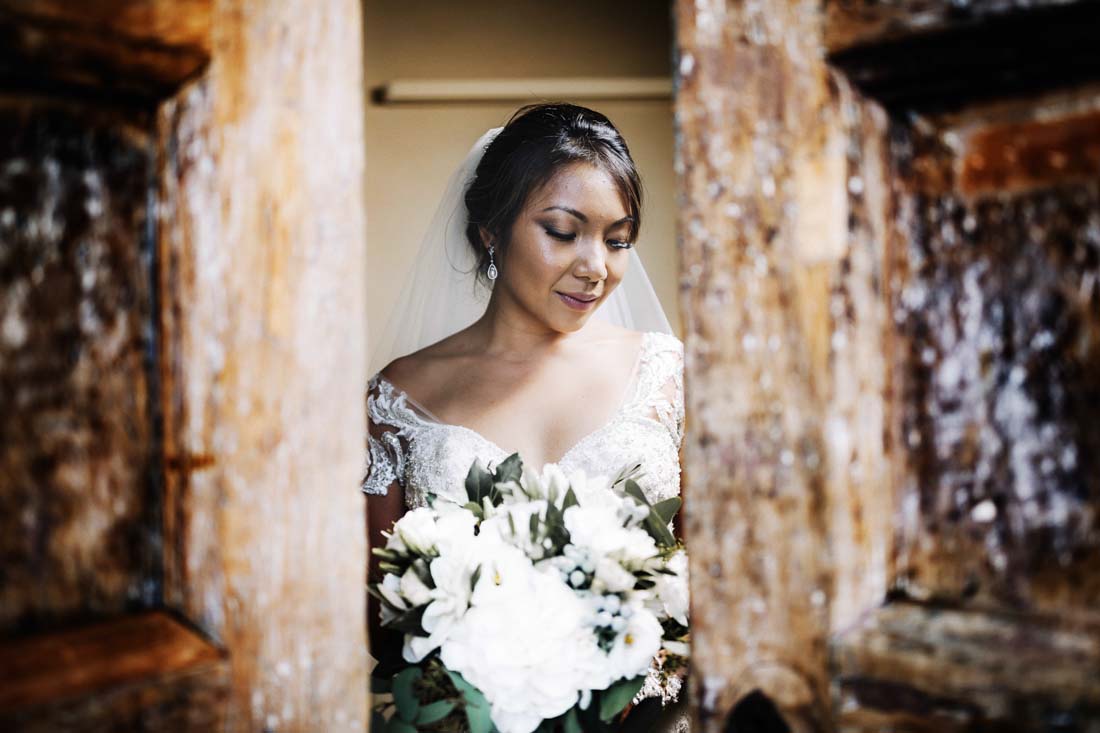 TRENDY TABLE ARRANGEMENTS
Table arrangements can be one of the scariest decisions to make for your wedding reception. You want to make sure that these arrangements are user friendly, while also being aesthetically pleasing. One of the most important things to keep in mind when deciding on what to put on your tables is budget! It's incredibly easy to get wrapped up in the awe of towering structures—this happens to us all the time, but it is important to make sure that they are within your means. This can be especially trying for your floral arrangements, as some can carry a heavy price tag—especially when purchased in large numbers.
However, there are still many affordable and unique options to showcase floral on your guest tables. Consider sticking to only a few types of flowers. Unlike your bouquet, these table arrangements can stand alone and shine brighter when they all look uniform. This will help not only your budget, but your florist as well—sounds like a win/win to us!
As with your bouquet, don't be afraid to get creative with color and style. You will have to read your venue space to see if it is one that can support loud floral, or if it calls for a more subdued take. While both styles have their pros and cons, we believe that there is beauty in each.
We have included both simplistic and extravagant arrangements below-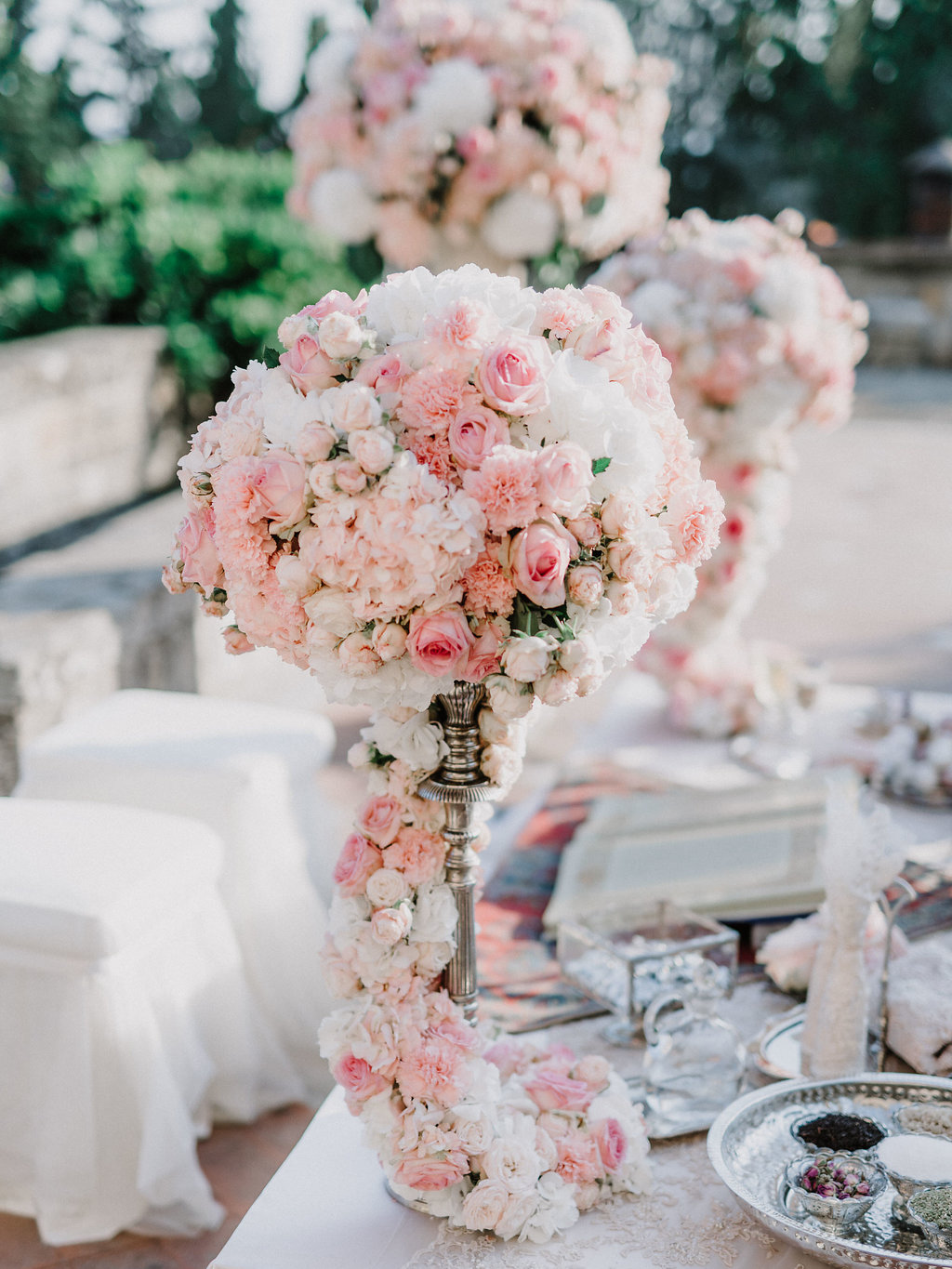 UNQIUE WAYS TO ADD FLORAL FLARE
When looking to incorporate floral into your wedding, there are many more options than just bouquets and centerpieces. While these alternative options require a little more planning and patience, their payoff is two-fold. Not only will unique accents of floral set your wedding apart, but will also double as a topic of conversation for years to come.
Here are just a few examples we came up with:
Consider tying floral into your ceremony by having a petal filled aisle, or a stand out floral display at the altar. This is a sure-fire way to give any venue an extra face lift. This can be said for your reception as well! Who said flowers were only meant for the table?? Consider incorporating them into your food displays and even innovative wedding structures such as the ceiling, gazebos, etc. Do you have that one plain wall that you just don't know what to do with?... add a floral display! This will instantly transform it from an avoided space into a photoshoot backdrop.
As we mentioned before, these extra floral designs can require more time and effort to execute, so we suggest doing your homework prior to pitching your ideas. As always, we are here to bounce ideas off of, helping you create a show stopping piece.
Here are some of our favorites below-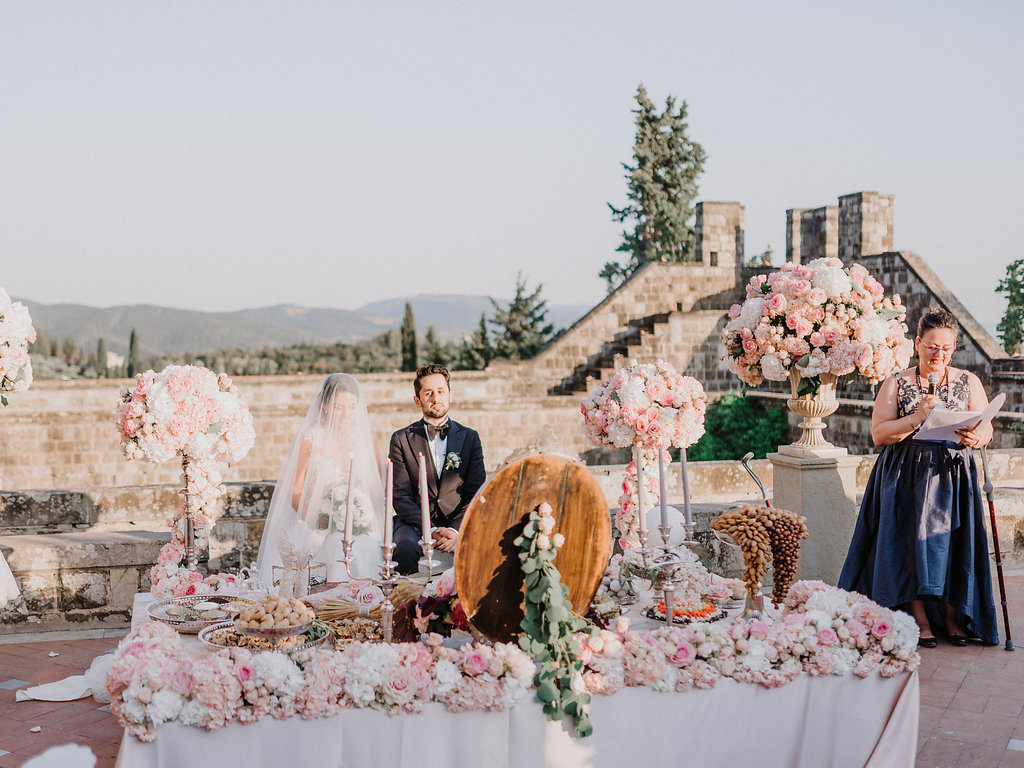 OUR FINAL TIPS FOR FLORAL SUCCESS
As we wrap up this blog, we want to leave you with a few tips and tricks to help make your floral decisions that much easier! These are the 4 things we think you should consider most when planning-
Location: They say location is everything, and with flowers, this is especially true. If your ceremony is taking place outdoors, you will want to make sure your floral selections compliment the natural landscape. It's all about balance! Pick flowers that don't outdo your venue, but contribute to its beauty. Also, you will want to make sure that your venue is floral friendly, meaning that your flowers can be easily transported in and out.
Season: One thing to keep in mind is that just like fashion, floral has its own season as well. This can dramatically influence the availability and price of your flowers, so we suggest speaking with a florist to determine what flowers will be the most practical and achievable for your big day.
Price: As we mentioned above, flowers can easily accumulate a high price tag… and rightfully so. Their natural beauty and their calculated arrangements take both time and effort to achieve, this is why it is important to not forget your bottom line. While it can be tempting to splurge on the floral décor of your dreams, keep in mind that flowers will look beautiful on any budget.
Aesthetic: This last tip could almost be considered a no brainer. However, we thought it was important enough to include. Aesthetic, aesthetic, aesthetic…should we say it one more time? Make sure your floral choices compliment your wedding culture. Pick flowers that will accent your color scheme and add that extra bit of flare. If you have limited décor, then it may be worth spending more on floral to create the space of your dreams. On the other hand, make sure you can clearly see when your space is cultered. Flowers can be one of the best tools to achieve your individual look, so let's use them!
—
Whatever floral direction you decide to go in, Savvy is here to help. We pride ourselves in connecting you with the best, and aim to make your experience as fun and memorable as possible. We hope that you have fallen in love with floral as much as we have, and always remember to take time to smell the roses!